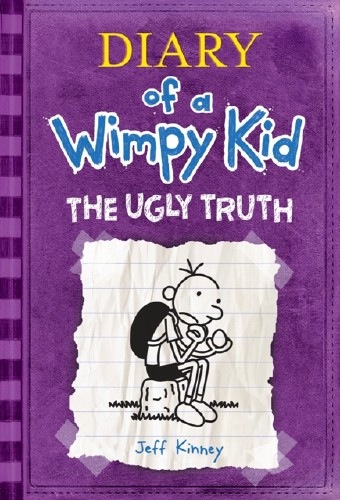 Title:
Diary of a Wimpy Kid: The Ugly Truth
Category:
Juvenile
Grade:
3 - 8
Author:
Jeff Kinney
Illustrator:
Jeff Kinney
Publisher:
Amulet
Date:
2010
Pages:
217
Kinney returns to Greg Heffley's world in the fifth book of this series.
From trying to keep track of his egg baby to facing puberty and getting the family "talk," Greg's hilarious adventures will bring even reluctant readers right back for the newest installment.
Review:
While Greg's struggles continue to be relevant to today's kids, adults will be pleased to find that his tendency toward self-centeredness and cruelty to others has been toned down considerably from the last novel.
His misadventures, however, have lost none of their outrageous humor, making this a fantastic easy read.