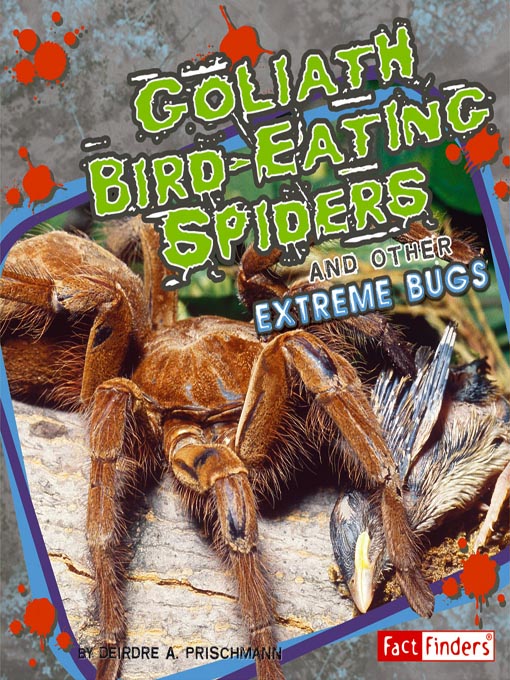 Title:
Goliath Bird-Eating Spiders and Other Extreme Bugs
Category:
Nonfiction
Grade:
2-6
Author:
Deirdre Prischmann
Illustrator:
N/A
Publisher:
Capstone Press
Date:
2008
Pages:
32
An almanac of huge, gruesome, and exotic "bugs," this book would be a great read for reluctant youngsters who enjoy the gross-out factor.
After a brief overview, each double page spread highlights one strange and creepy crawler.
Review:
The book uses unusual fonts, color, big photographs and lots of captions, snippets and other formats to capture readers' attention.
Though each spread does have a short "main" writing, pages also feature more unusual formats, such as "recipes" or bug "interviews" to maintain the interest of distractible youngsters.